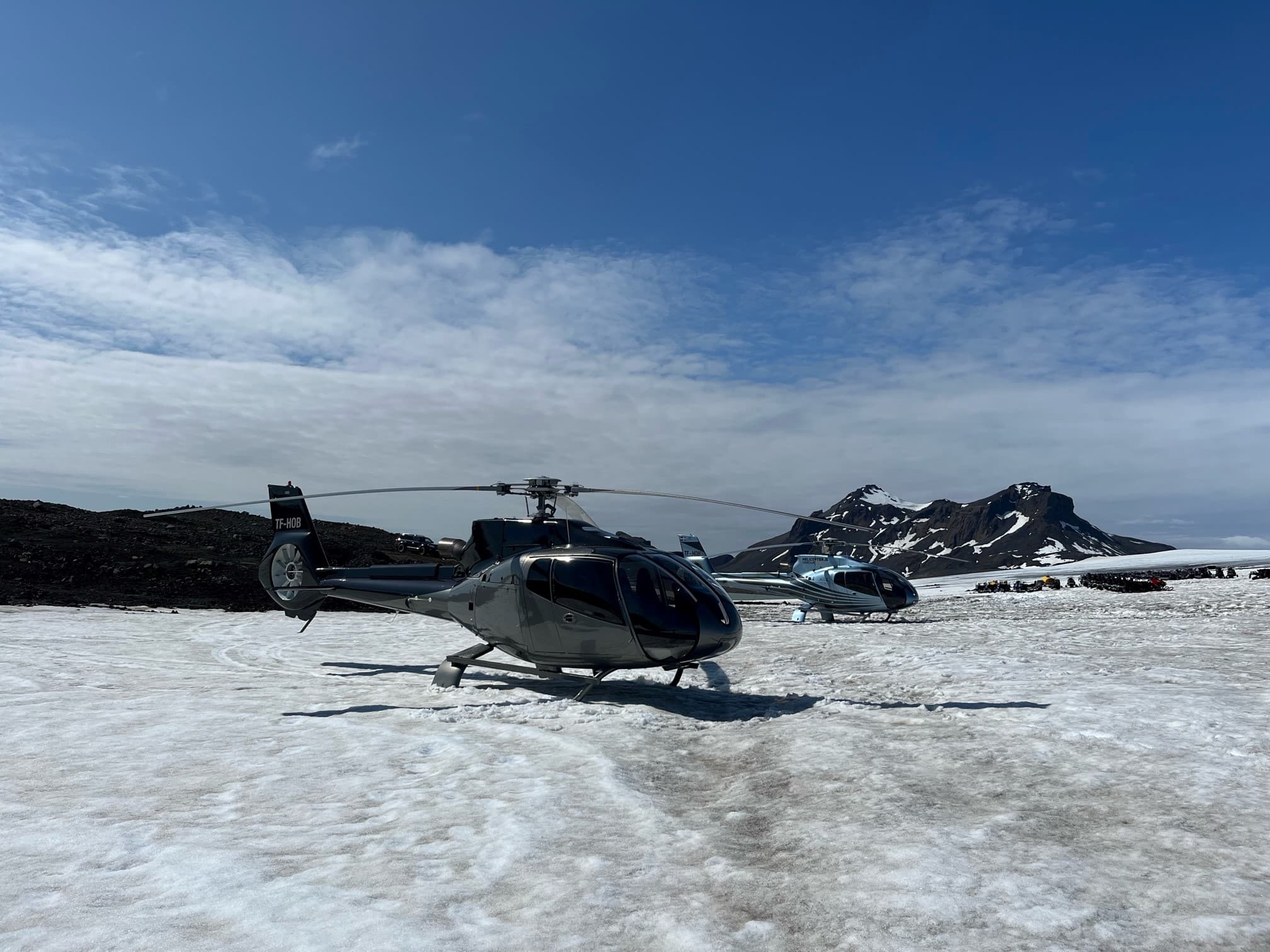 Experience the ultimate Icelandic adventure with our Combo Trips! Maximize your time and enjoy the finest activities Iceland has to offer, from glacier hikes to helicopter flights. Unforgettable moments await!
Time is precious when travelling so we would like to help you make the most out of your trip to Iceland! Why not combine some of the finest activities Iceland has to offer?
Heli – Quad Safari
Experience Iceland in the most unique way. Start off your day with a pick up from your hotel between 9:00am and 9:30am to head out on a scenic ATV ride with Safari Quads, in the peaceful outback of Reykjavik. This ride will allow you to get up close and personal with Icelandic nature while only travelling just 15 minutes from the city center! On this adventure you'll head to the beautiful lake Hafravatn, and up a mountain trail to the very top of Hafrafell mountain. There, you'll get to enjoy a picturesque view of the capital city and the surrounding mountain range. These bikes are super easy to operate, and before the tour you will get all the instructions and gear you need to make this a safe and exciting day!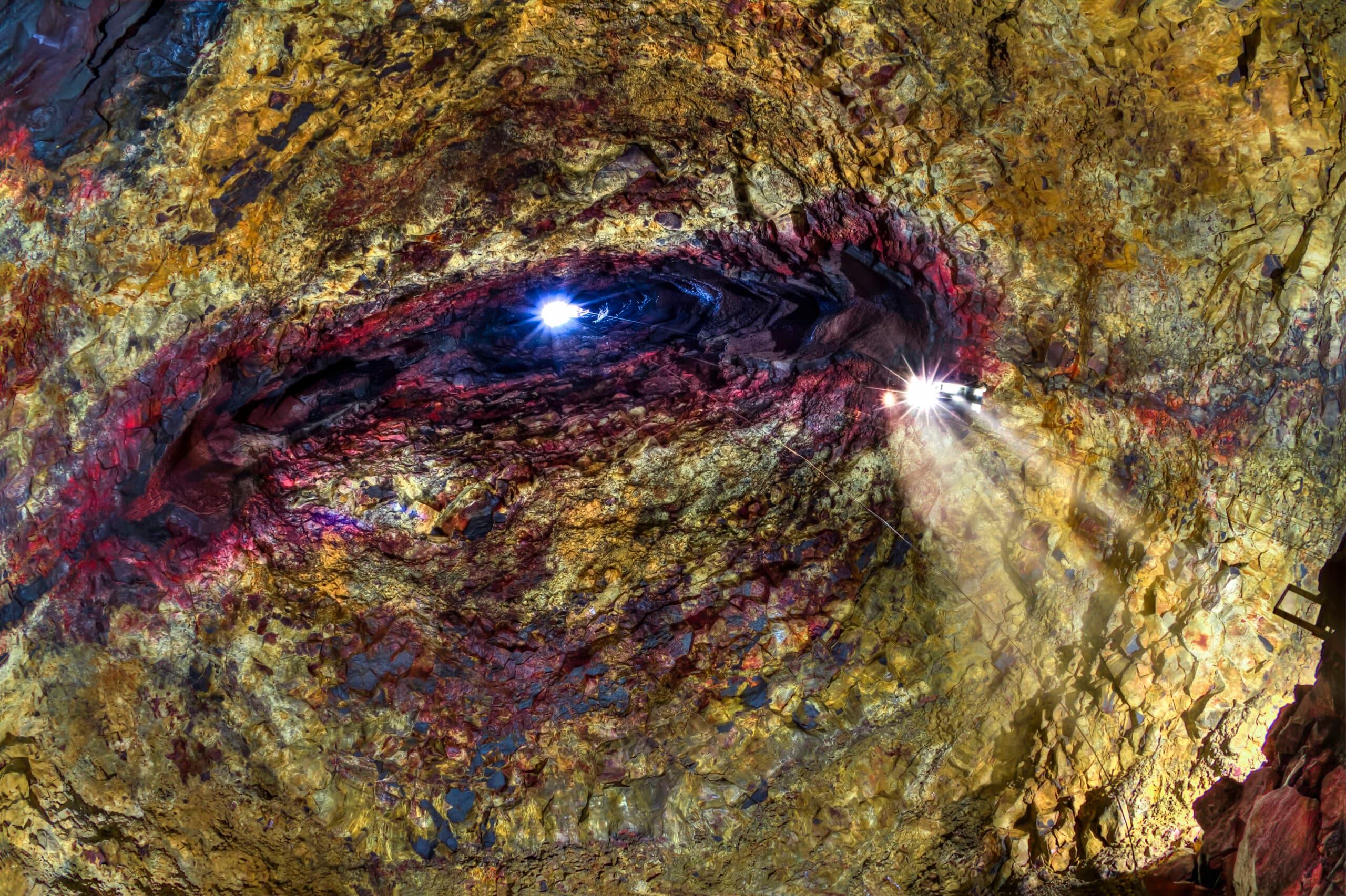 Heli – Volcano Caving
*This tour is only available from May 15th- October 15th* We are offering a once in a lifetime chance to visit the unique, dormant Þríhnúkagígur volcano. Helicopter transfer included! We head to a volcano located in the middle of nowhere... The only access is via a two hour hike, or by helicopter ride! We'll fly you in by helicopter and from there you'll be taken down 120 meters to a magma chamber where you'll get the privilege to explore a 4,000 year old volcano. You'll save time and energy by flying to this unique destination, so, for those who are simply not interested in hiking to the roots of a volcano, this tour is ideal!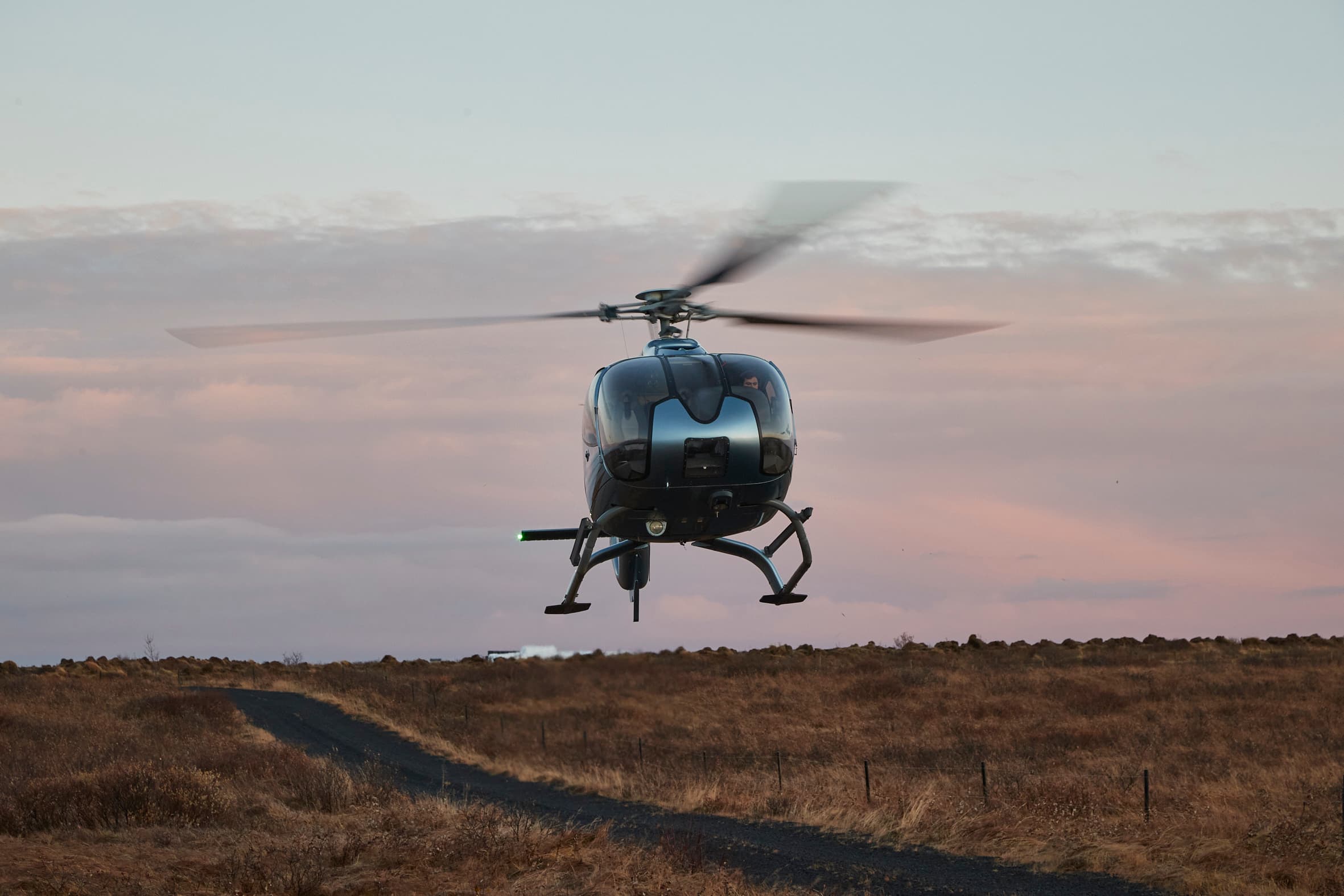 Heli – Hops for Groups
Are you interested in exploring the wonders of Iceland with Norðurflug, but have a large group to accommodate? We have several tour options and activities that are guaranteed to be the highlight of your trip! Through our Heli-Hops tour, your group will alternate between flying in one of our helicopters and driving one of the many scenic routes the island has to offer. Picture you and your colleagues enjoying the beautiful landscapes of the Golden Circle, South Shore, Reykjanes, or more from above...and below!
Heli – Snowmobiling
Soak in the sights of the ever so popular tour in style! Along our route you'll get the best possible view of the continental plates of Europe and North America drifting apart at the UNESCO world heritage site, Þingvellir National Park. We fly past desolate black sands, lunar landscapes, the volcano Skjaldbreidur, the geothermal wonders of Geysir, the spectacular waterfall of Gullfoss and Hengill geothermal area. Then we crown this exceptional Golden Circle trip with a landing on the second biggest glacier in Iceland, Langjökull glacier! You'll get a chance to walk on an ancient glacier, throw a snowball and get a photo of yourself on top of the world!